Bumpy Fields Beware: New Electronic Closing System Offers 9" of Travel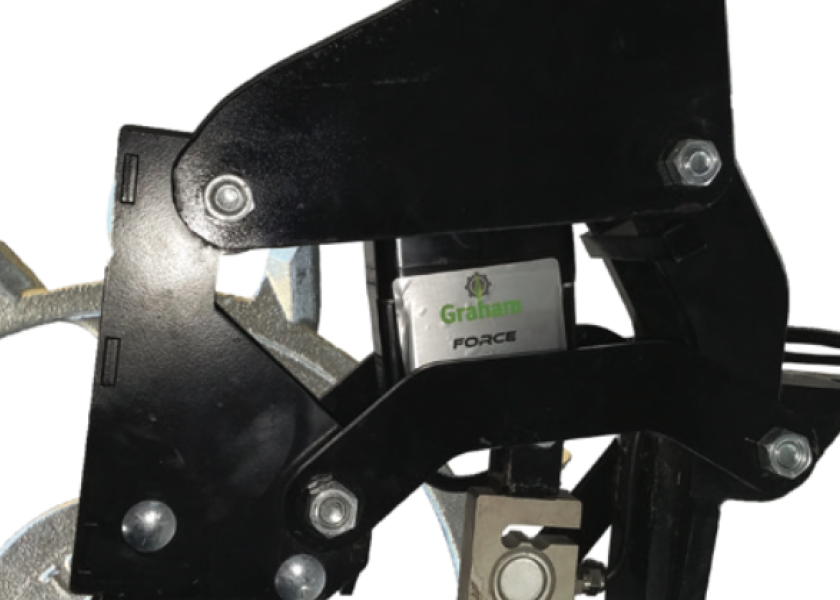 Whether it's a tricky terrace, not-so-smooth no-till or other fields that bump and bang along the way, a new product from Nebraska-based Schaffert Manufacturing and Colorado-based Graham Electric Planter promises to provide ease-of-use and precise seed placement.
With double the linkage, a second parallel link on the back end of the row unit, 4-Link Force is a product Paul Schaffert, owner of Schaffert Manufacturing, promises will deliver better results than the industry standard.
"In bumpy fields or over humps the length of the planter and the length of travel on the units means that some seed ends up sitting on top of the ground instead of in-furrow," Schaffert says. "It can result in an average loss of 10% to 12% of farmed acres when the planter bottoms out when using the standard closing system, not so with 4-Link Force."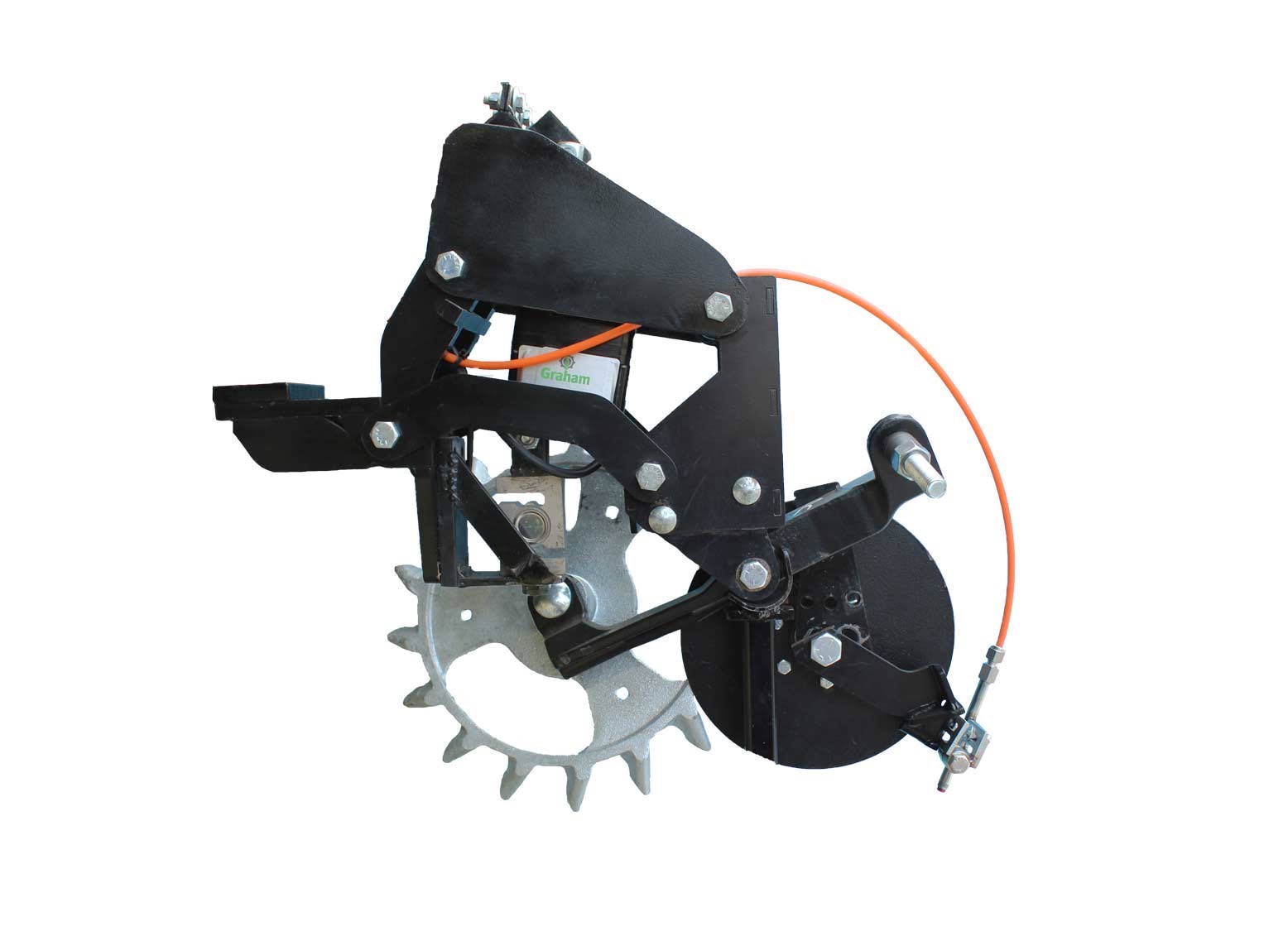 With high-speed planters and increased interest in no-till and cover crops, he says compensating for bumpy terrain is even more important. Here's a look at what he says 4-Link Force does for planters:
Watch and adjust individual rows on tablet in real time.
Make up and down pressure adjustments manually or automatically with prescription mapping on the fly.
Using a second linkage system requires less down pressure on the front linkage, which could result in less wear.
Provides 9" of travel up and down on the back of the planter.
Fits any planter when paired with mounting brackets.
Graham Electric Planter actuators move 4" per second up or down to react to different soil types and conditions.
Individual rows wirelessly controlled from the cab via tablet. No air or hydraulic hoses needed on each row unit.
Fertilizer 2X2 and 2X2X2 option available.
This year will operate as a beta test for Schaffert Manufacturing, with 500-plus units marked for sale. The company expects to expand the launch to a wider number of users and geographies in 2022. Learn more here.
---
?