Class Action Suit Alleges Companies Conspired Against Farmer Interests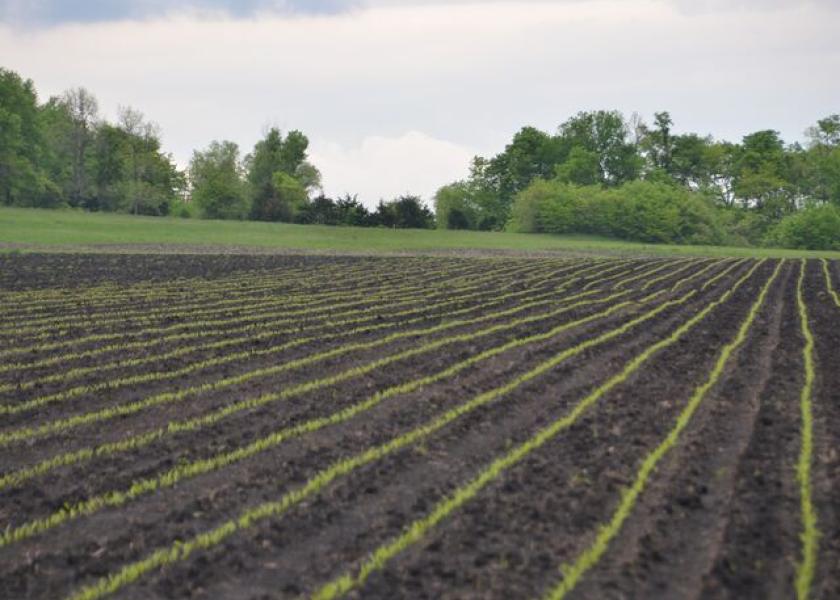 On Friday, Jan. 8, a class action complaint was filed in the U.S. District Court for the Southern District of Illinois by a farmer's widow on behalf of his estate.?
In summary, the lawsuit alleges crop input manufacturers, large wholesalers and retailers have created an unfair market for farmers.?
The plaintiff is Barbara Piper, the executor of the estate of her husband, Michael Piper, who died in 2017. Michael, who went by Mike, was a farmer in Mount Vernon, Ill. He grew row crops and was involved in competitive tractor pulling.?
Claims include: "The existing distribution process maintains supracompetitive crop input prices by denying farmers accurate product information, including pricing information."?
The complaint names as defendants:? ?
Bayer Cropscience?
Corteva
BASF Corporation
Syngenta Corporation?
Cargill Incorporated
Winfield Solutions
Univar Solutions
Federated Co-Operatives Limited
CHS Inc.
Nutrien Ag Solutions?
Growmark Inc.
Simplot?
Tenkoz?
The complaint gives as an example Piper's purchase of Liberty herbicide from Gateway FS, a retail outlet of Growmark.?
The company provided this statement: "We are aware of the lawsuit filed against a number of organizations including Growmark. It is Growmark's policy not to comment on pending litigation."
The filing also alleges the suppliers, distributors and retailers coordinated and cooperated together to limit the opportunity of new entrants in the space, namely electronic platforms Farmers Business Network and AgVend.?
However, AgVend offered this statement: "AgVend has no part in the [Piper v Bayer] lawsuit and we are exploring every legal avenue to remove references to AgVend from it. Not only are we inaccurately represented, we categorically deny all allegations pertaining to AgVend in the lawsuit. On the contrary, we have long-standing partnerships with many of the defendants and we fully support the work they do to serve the American Grower." ?
FBN provided this statement: "FBN is not a party to this suit and therefore has no comment."
The plaintiff is seeking a jury trial.?
Here are statements from the named defendants:?
BASF: "BASF is aware of the lawsuit filed last Friday alleging that BASF and certain other manufacturers, distributors, and retailers of crop inputs violated antitrust laws. BASF strongly disagrees with the allegations in the lawsuit and intends to defend itself vigorously. Most importantly, BASF is committed to a fair and competitive marketplace that provides access for farmers to the critical products they need." ?
Bayer: "We have not been served with the complaint and will review it in due course. Based on information in published reports, we believe the markets identified in this action are competitive, and the complaint has no merit."
CHS: "We are aware of the lawsuit filed against a number of agriculture companies including CHS. It is company policy not to comment on pending litigation."
Corteva: "We are aware of the filing of a lawsuit filed in the U.S. District Court for the Southern District of Illinois involving allegations relating to the manner in which several agricultural industry members marketed and sold products. Corteva believes that the allegations are factually and legally unsupported and will vigorously defend the case."
Federated Co-operatives: "We do not provide comments on active court or legal proceedings, so we'll have to respectfully decline this opportunity to comment.
Land O' Lakes: "We are aware that a lawsuit has been filed against Winfield Solutions and numerous other agribusinesses. Although we generally do not comment on pending litigation, we want to make our priorities clear: ?as a 100-year old farmer owned cooperative, we operate our business in strict compliance with applicable law and we always put our farmer-owners first. ?We will continue to do so in vigorously defending this lawsuit."?
Nutrien's Sherri Kuhlmann, VP & General Counsel, Retail: "We are aware of the lawsuit filed and will defend ourselves against these claims. Due to the potential litigation involved, we're unable to provide further comment."?
Syngenta: "Syngenta is dedicated to the support and success of our customers, and we will vigorously defend any allegations that our actions have been improper or illegal."
This story will be updated as more information becomes available. AgWeb editors have reached out to the legal counsel for comment.?
Sonja Begemann contributed to this article.?
?