Pro Farmer's First Thing Today: Coronavirus Aid Bill, Vaccine Supply Update and More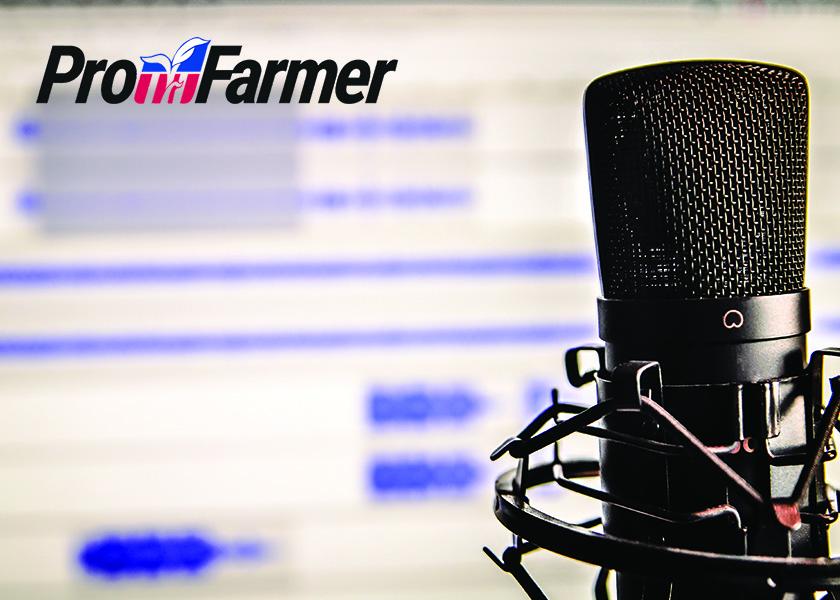 Get more daily market reports from Pro Farmer, start a free trial here.
Good Morning farm country. Davis Michaelsen here with your morning update for Wednesday, March?3. From Pro Farmer's First Thing Today, these are some of the stories we are watching this morning:
Corn futures faced pressure through the overnight session and the market is down 1 to 5?cents, with old-crop contracts leading the decline. Soybean futures are a penny higher in the front-month but 2 to 5 cents lower in deferred contracts. SRW wheat futures are down 5 to 6 cents, while HRW and HRS wheat futures are posting losses more in the 1 to 3?cent area. Crude oil futures are pushing to the upside, while the U.S. dollar index is posting modest gains.
Chinese soybean futures on the Dalian Commodity Exchange shot more than 3% higher to another record-high on Wednesday, the second record-breaking move this week. Rising prices for edible oil and expectations for delayed arrivals of Brazilian soybeans have lifted the market.
The Senate today will begin its long floor process on the latest coronavirus/stimulus aid bill. The chamber will have another late-night "vote-a-rama," potentially on Thursday, on amendments to the bill. Senate Democrats hope to pass the bill by the end of the week.
President Joe Biden on Tuesday said that the U.S. will now have enough Covid-19 vaccines for every adult "by the end of May" — and that the government will start a new program aimed at vaccinating all teachers by the end of March.
Senate Finance Committee members are frustrated with the administration of Mexican President Andrés Manuel López Obrador as seen in a set of written questions for USTR nominee Katherine Tai. At least nine members of the committee raised concerns about recent Mexican government actions that threaten U.S. farm exports and energy trade.
House Democrats have unveiled an expansive climate bill. The measure would zero out domestic greenhouse gas emissions by 2050. The 981-page draft bill would set a U.S. goal to reduce greenhouse emissions by at least 50%, from 2005 levels, by 2030 — it calls for a federal clean energy standard that sets an interim goal of 80% clean electricity by 2030 and 100% by 2035.
African swine fever (ASF) has been detected in piglets being illegally transported through China's Yunnan province, the country's ag ministry reported. Six of the 36 piglets involved had died and another six were sick. This comes at a time when concern about another wave of the virus is rising.
Boxed beef values dropped on Tuesday, narrowing the spread between the grades. Movement picked up a bit to 112 loads. The sharp price retreat adds to ideas the product market has likely topped.
Nearby lean hog contracts sustained heavy losses Tuesday, a signal that a deeper correction may lie ahead, with the front-month violating uptrending support drawn off the lows since mid-January. But strength in the product and cash market could also help to stem the selling.