Pro Farmer's First Thing Today: Adjusted World Cotton Price, NASA Climate Research and More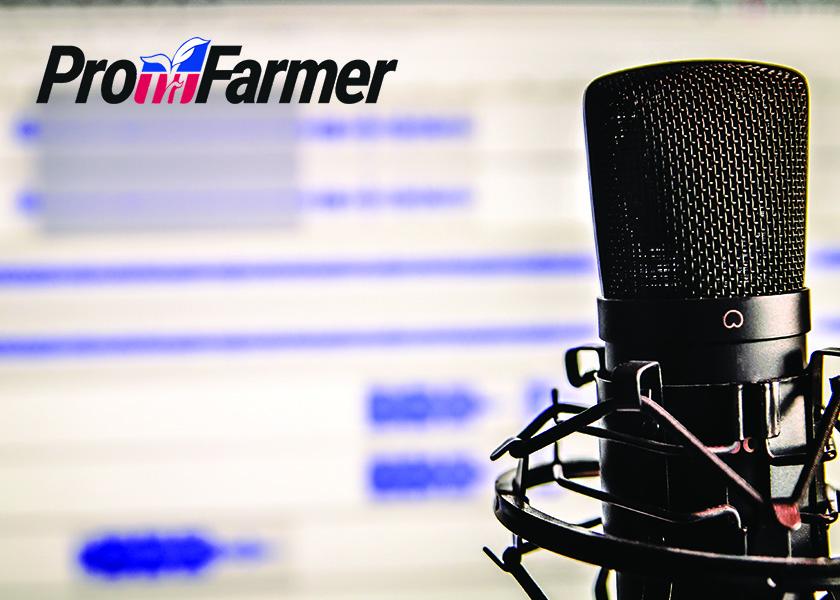 Get more daily market reports from Pro Farmer, start a free trial here.
Good Morning farm country. Davis Michaelsen here with your morning update for Friday, January 15. From Pro Farmer's First Thing Today, these are some of the stories we are watching this morning:
Corn futures saw two-sided trade overnight. Soybeans have also moved well off overnight lows to trade anywhere from 1 cent lower in nearby contracts to 5 cents higher in new-crop futures. Winter wheat futures have pushed to new six-year highs, with SRW and HRW up 10 to 18 cents. Spring wheat futures are 8 to 11 cents higher. The U.S. dollar index is firmer, with crude oil futures under pressure.
Meaningful and needed rains are expected across much of Argentina today through Saturday. World Weather Inc. reports a "lengthy period of dryness will still follow the rain event leading to some increase of crop stress, especially in pockets of the region that miss out from getting much rain this week," adding to the importance of these rains.
President-elect Joe Biden urged the new Congress to quickly approve a $1.9 trillion Covid-aid plan to improve vaccine distribution, provide direct payments to Americans and bolster state and local government coffers. Biden described it as a package of emergency measures to meet the nation's immediate economic and health-care needs, to be followed in February by a broader relief plan he will unveil in his first appearance before a joint meeting of Congress.
House Democrats recently re-introduced a voting and campaign-finance bill that would deal with the voting process and provide statehood for the District of Columbia, which would guarantee Democrats two new Senate seats. The bill requires every state to register voters based on names in state and federal databases.
The Adjusted World Price (AWP) for cotton rose to 66.23 cents per pound, effective today (Jan. 15), marking the fifth straight week above 60 cents and the highest since it was at 68.27 cents per pound the week of May 3, 2019.
Yesterday, India announced it hopes to achieve 20% ethanol blending with gasoline by 2025, five years ahead of schedule, as the country would like to reduce its dependence on crude oil imports.
The "Grain Glitch" issue has been the subject of dispute since Congress passed the 2017 Tax and Jobs Act. The Internal Revenue Service (IRS) in a final rule said it will not change its restrictions on the Section 199A tax deduction provided by the 2017 tax overhaul.
In a new study, NASA found that 2020 ranked right alongside 2016 as the warmest year since record-keeping began in 1880. Scientists said rising levels of carbon dioxide and methane, which trap heat in the atmosphere, contributed to the rise.
Choice and Select boxed beef values posted solid gains on Thursday, with movement easing. Both grades are up notably for the week. Meanwhile, the cash market weakened further.
Heavy slaughter weights continue to limit cash hog bids and cap the upside for the product market. That has kept traders focused on narrowing nearby futures' premiums to the CME lean hog index.